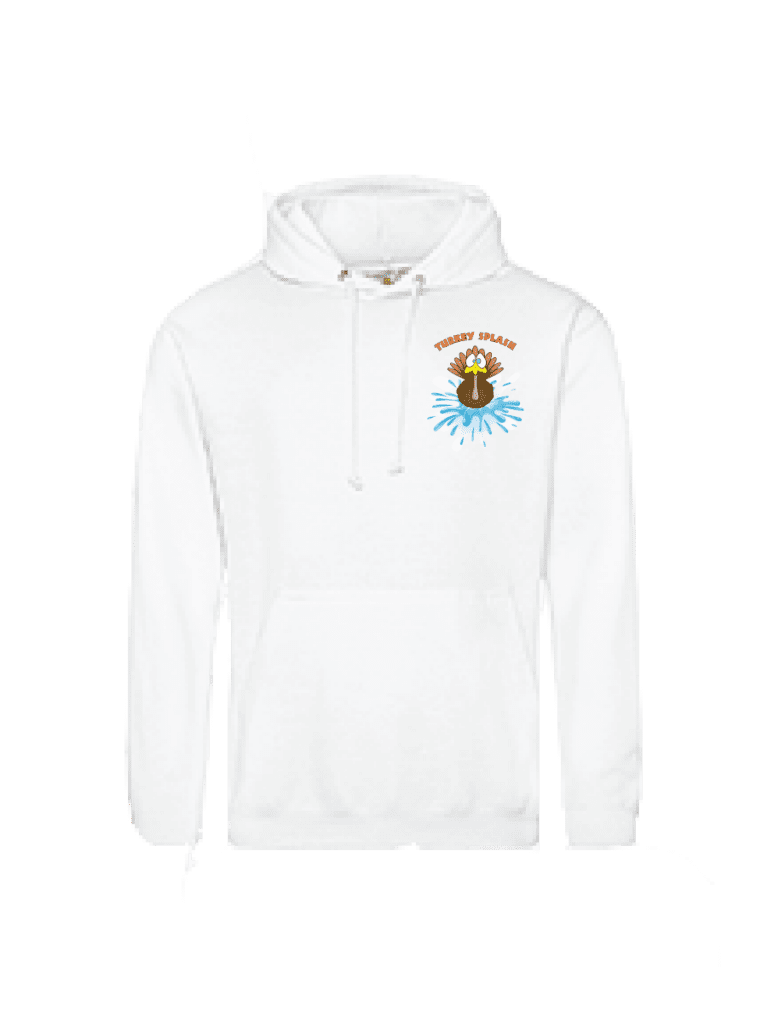 Whether you want to earn bragging rights, get some cool swag, or just help out Special Olympics New Jersey as much as you can, our incentive program is your way to get your hands on some Turkey Splash gear.
As you hit fundraising milestones, you'll earn the items below which are cumulative – and help out Special Olympics New Jersey even more…win-win! So the more money you raise, the more cool items you will receive.
$100 – $299 Turkey Splash Hooded Sweatshirt
$300 – $499 Duffel Bag
$500 – $999 Bathrobe
$1,00 – $2,499 Bluetooth Speaker
$2,500 – $4,999 Rolling Cooler
$5,000 and Up – Deviate Jacket
What is the minimum amount required to receive an incentive?
All participants must pay the registration fee to participate. If splashing as a team, all team members are still required to pay the whole registration fee. The registration fee counts towards your fundraising total. Splashers will receive an event hooded sweatshirt with their registration.
Are the incentives for sale?
We do not sell any of our incentives because we feel it is a privilege for those who participate and have earned the various incentive levels. We do have separate souvenirs that are available for anyone to purchase at the race.
When do I receive my incentives?
All incentives are mailed out 4-6 weeks after the event.
What happens if my sweatshirt size runs out?
We will happily order and mail your sweatshirt to the address you provided during registration a few weeks after the event.
*Please note all incentive colors and styles are subject to change based on availability and awarded at time of event check-in. Incentives listed awarded to Turkey Splash participants only.